Taking Charge
This situation is unacceptable. When I single-handedly crafted the Frozen Lower Blogosphere out of gold and belly button lint last year, I fully expected it to flower to sentience as the now infamous Lost Blog did. After all, I was there when the Lost Blog became intelligent. Where was the magic? I saw the whole thing. I think Karl might have been there. Karl? Ha! He'll never find the sentient blog. The Lost Blog. The Lost Blog has been lost since Evil Bob Dole reared his ugly head. Now Evil Bob Dole is a robot clown like myself and the Sub-Blogosphere that spawned this transformation is long dead. It's been so long since I last walked through the charred remains of what was once my citadel overlooking the sea. But now as I stare out over the Frozen Lower Blogosphere, a voice beakons. Not a normal voice, like the ones that tell me to do things, but an abnormal one that asks questions. It wants to know things... things that even
I
don't know. I can't let it end here. I won't let it end here. I shan't! By the branches of Yyegor, I shall personally take up the quest in search of the Lost Blog! The Frozen Lower Blogosphere will emerge as a sentient entity, and not melt away into that good night. Shake your head like you mean it! There's only two posts left to find the Lost one!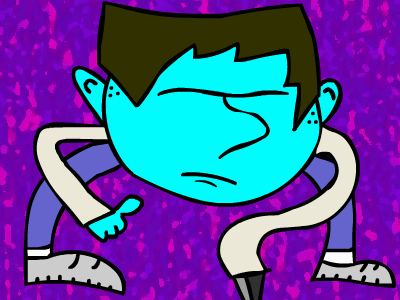 Already, the proud villagers give me a fond send-off!
I won't fail you, citizens. The collapse of the Sub-Blogosphere... was a tragedy. But as long as this blog does not exceed 100 posts before I locate the Lost Blog, hope burns as brightly as a nuclear plant in the winter. Semper fudge!