No, I Laugh At THEE, Evil Robo-Bob Dole!
Once again, your insanity shows how reckless you are. It wasn't enough that you be Grand Chancellor of the Frozen Lower Blogosphere, but now you want- wait, what does he want? Ah, yes. Absolute power. Never! It's not in the constitution! Article X-Eleventy clearly states, "And whoseoever trys to wield power absolute, shall know the suffering of Leitin." This "Leitin" has proven to be quite a prolific figure in blogging lore, Evil Robo-Bob Dole. You should know that.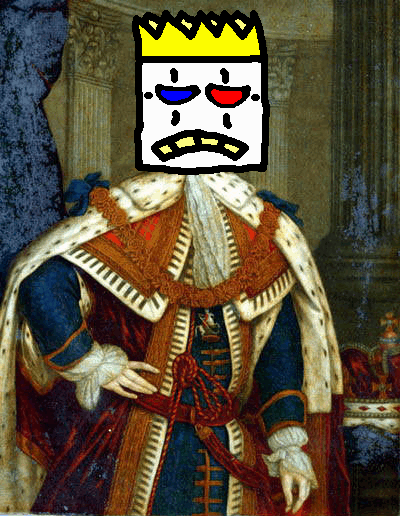 King of the Universe, Indeed!
But even more importantly, you seem to have forgotten our little dance. You try to take over, than I seize back my rightful blog. You've forgotten the proper order, comrade. I take offense to that. And I don't make mistakes twice. This time there's no escape for you. That's right, I'm sending you back... to the
Burning Sub-Blogosphere
.
Such is the penalty for anyone trying to interfere with my futureDesign. Only I understand the tea leaves- except, of course, for the Mint Tea Mystic. That's in his job description. But even he can't comprehend what lurks within your warped little mind. Anonymi, Karl, you two show promise. Return to the light, and all will be forgiven. Turn from me, and face eradication. This is not a drill.
So sayeth the robot.